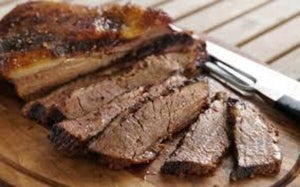 Carwood Farm, LLC.
Quarter, Half or Whole Beef - reserve your locally raised beef by paying deposit
Regular price
$50.00
$0.00
Carwood Farm Beef "Standard" Processing Recommendation (Click Here!)
Carwood Farm Beef "Select" Processing Recommendation (Click Here!)
Carwood Farm Beef "Custom" Processing is the option to select if you want to be able to place your own custom processing order when your order ships from the farm.  For the many families who have been purchasing beef from Carwood for years, if you choose this option, everything will stay the same as it's always been and you'll be able to contact Wenger's to place your customer processing order.  
Carwood Farm Burger if you family are big burger fans, you can have an entire quarter or half ground into burger.  Just note that the estimated yield described in the paragraphs below are different for burger only orders because of the removal of bone and fat.  Yield on all burger orders is closer to 50%.
From speaking with many, many customers over the years, I've learned that deciding how to make a customer processing order is a very uncertain task for most people, because they are unsure of what cuts to order.  To eliminate this uncertainty, we have created two "Carwood Farm Beef Processing Recommendations" for our customers to choose from.  THESE RECOMMENDATIONS INCLUDE OUR PERSONAL FAVORITES! You may review the two recommendations above and then make your choice from the drop down order selections above.    Then you won't have to think about it again!
The top portion of each page of our website will tell you the seasons within which we are taking reservations.  As the season of your reservation approaches, we will contact you with the date your order will ship from the farm (we try to give about a 3 week notice), and provide further details about invoicing, customer processing and pick-up.
Our average quarters weigh 187 lbs.  This is called "hanging weight".  If you ever saw "Rocky" pounding on the side of beef in that old boxing movie, that's hanging weight.  When your order is processed or cut into pieces, on average there is a 30% yield loss in moisture, bone and fat.  As a result, you will take home approximately 130 lbs. of beef.
Pricing: (these prices apply to all reservations made for 2023)
$697 - Quarter
$1394 - Half
$2788 - Whole
Deposits are deducted from these totals at time of final invoicing
We utilize several different Federally inspected processers in the local area.  They charge $.90/lbs. - $1.10/lbs. for standard cut/vacuum wrap/freezing.  This price is based on the "hanging weight", which averages 187 lbs., as explained above.  So, their charge will be approximately $180.
You can also feel free to call or email with any questions you have.
Corey 717-773-1360
corey@carwood.farm
---
More from this collection